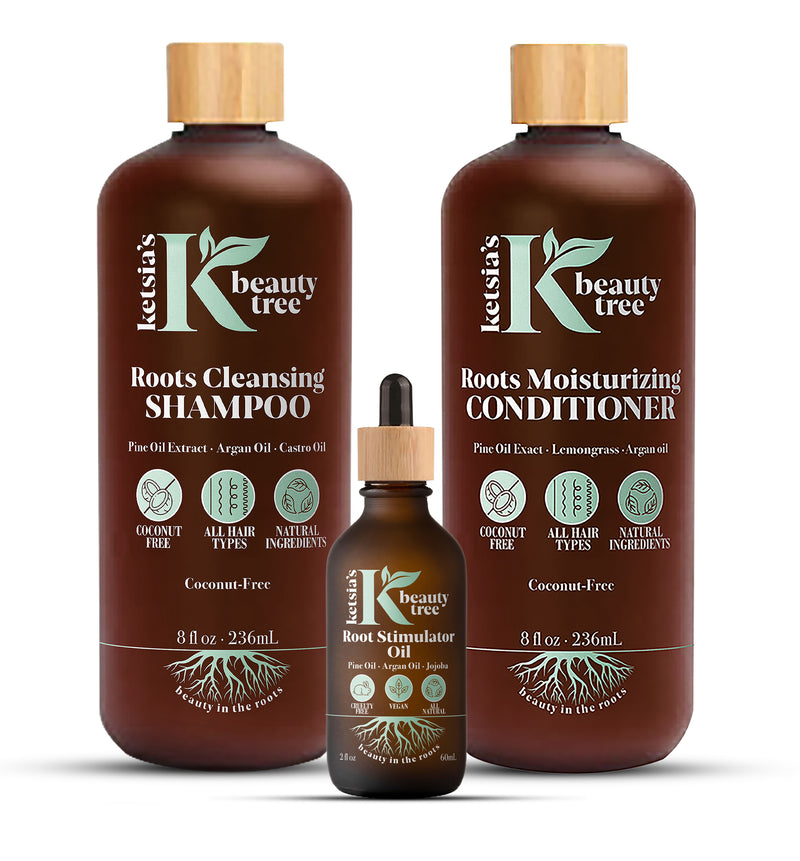 Trifecta Bundle
In stock
The Trifecta Dandruff Scalp Bundle is a hair care package that includes three products specifically designed to help with dandruff and scalp issues. These products work together to cleanse, nourish, and soothe the scalp, promoting a healthier and flake-free scalp.
The bundle typically includes a dandruff shampoo, a conditioner, and a scalp treatment. The dandruff shampoo is formulated to effectively remove dandruff flakes and reduce itchiness, while the conditioner helps to hydrate and moisturize the scalp and hair. The scalp treatment is a targeted solution that provides additional relief by calming inflammation and promoting a balanced scalp.
Using the Trifecta Dandruff Scalp Bundle regularly can help improve the condition of your scalp, reduce dandruff, and promote healthier hair. It's important to follow the instructions provided with each product and be consistent with your hair care routine to achieve the best results.
To ensure that your package is properly delivered, please make sure your address is fully entered and correct. In the case of entering an incorrect shipping address, please contact us within 24 hours of when the order was placed. We will do our best to fulfill your request and change the address. If we are unable to, we do not take responsibility for the incorrect information that was entered by the customer. Orders placed on Sunday will be shipped on the following business day. Shipping fees are non-refundable. If you refuse any shipments from Ketsia's Beauty Tree you will be held liable for the original shipping charges. Ketsia's Beauty Tree is not responsible for lost or stolen packages confirmed to be delivered for an address entered on an order. Upon inquiry, we will confirm delivery to address provided, date of delivery, tracking information and shipping carrier information for the customer to investigate.